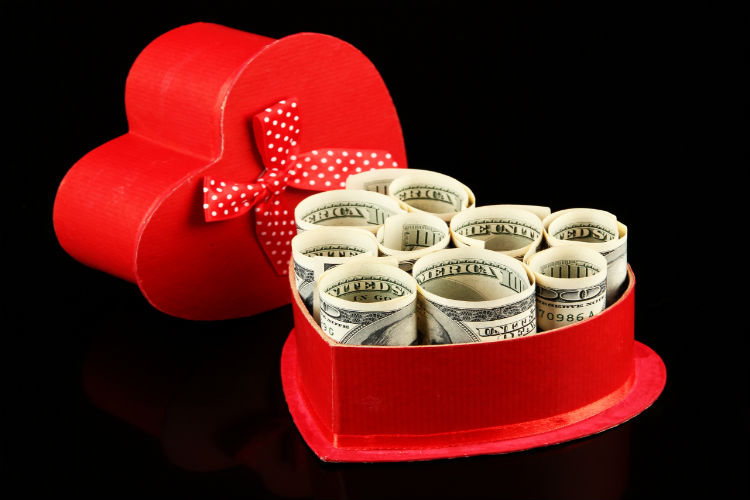 We have all heard different versions of how a well-educated, respectable member of the community was somehow duped into sending large quantities of money to a complete stranger. Sometimes the person in the story has even lost their entire life savings. At first, we are shocked and dismayed, but then we pause and think to ourselves, "That could never happen to me!"
The Sweetheart Scam is one of the most widely utilized modes of preying upon a victim for financial gain. It's a scheme that can be perpetrated online or in person. The scammer convinces their victim that they are in love and uses these emotions to bilk money from the unsuspecting person—oftentimes a lonely senior. This is all brilliantly orchestrated, like a maestro conducting a symphony.
People often wonder how someone could be so foolish as to get involved with a stranger and send them money. Although almost any age group can be lured into this game of deceit, the number one target of sweetheart scams is usually men and women over age 40; the older the better. Seniors—especially widows, widowers and recent divorcees—are particularly vulnerable to this manipulation of the heart. And it is not gender specific either; both men and women are equally victimized.
John Joyce, former Special Agent in Charge of the U.S. Secret Service Tampa Field Office is no stranger to investigating internet scams. "With most internet scams, including the sweetheart scam, it is difficult to identify the perpetrators due to the fact that they are usually conducting their business from outside of the United States," he says. "Cooperation from foreign governments is often spotty or non-existent. These investigations usually do not result in the capture of the scammer or the recovery of monies. In most cases, the victim's best option is to break off communication with the scammer as soon as possible and cut their losses."
How The Sweetheart Scam Works
It's important to understand how the sweetheart scam works so you can defend yourself against it and help others do the same. Love, or more accurately the illusion of love, is the key factor in fulfilling the sweetheart scam.
"We do a lot of work investigating various types of scams from the internet. Unfortunately, it is very common," Joyce explains. "Essentially the victim meets a scammer on a singles or dating website who poses as a person also looking for a relationship online. They chat over the internet and exchange photos. The scammer typically sends photographs of a very good-looking woman or man, depending who their target is. The victim thinks they have developed a relationship and over time falls in love. Eventually the scammer comes up with a story about how he/she has a major problem in their life which requires an outlay of money. The victim, feeling the need to help their new-found love, ends up wiring money over and over again to this person, in some cases until they are bilked out of all their money. Since the scammers are usually corresponding with the victim outside of the United States, it is close to impossible for U.S. authorities to identify or prosecute them. Once the scammer has achieved their financial goal, they will drop the unsuspecting victim and disappear. Most victims are astonished when they realize that these deceptive individuals are adept at manipulating human emotions to get what they want."
10 Tips for Spotting and Avoiding Scams
Anyone can be scammed by a supposed sweetheart. But, according to law enforcement authorities, including local police departments, the Federal Bureau of Investigation (FBI) and the Secret Service, there are steps one can take to avoid falling victim to a sweetheart scam.
Be on your guard. Try to look beyond the superficial. Whether you are interacting with people online or in person at a senior center, restaurant, grocery store or the post office, make a point of keeping your wits about you. Unfortunately, deception comes in all shapes and sizes and takes place in a variety of settings.
Be honest with yourself. Look in the mirror and ask yourself the million-dollar question: "Why would a much younger individual want anything to do with me?" What is this person getting out of a relationship with you? If you discover anything pertaining to money in your answer, you know you are headed for trouble.
Never transfer or wire money to anyone. This is especially important if you're communicating with a stranger living overseas whom you've never met in person.
Keep in touch with family. Share your new social interests and friendships with them. Your loved ones usually have your best interest in mind and can be trusted to provide honest advice and guidance.
Consult a professional if an online relationship seems fishy. Law enforcement agents are experienced with sweetheart scams, especially since the usage of social media, such as Facebook, LinkedIn and Twitter, has increased. If you have an inkling that something isn't quite right with a new acquaintance, contact a professional for a second opinion.
Do your homework. Nowadays, many people have left permanent digital footprints that even minimally tech-savvy individuals can find. Use Google to search for additional information on new individuals you meet and cross check the information they've told you about themselves. Even if things appear to match up, don't assume they're telling you the truth. Scammers often go to great lengths to pose as another person or create a believable online presence that backs up their phony story.
Limit your use of social media. Scammers steal personal information online and utilize people's social media profiles to learn more about them, their routines, vulnerabilities, likes and dislikes. They then use this information to tailor their manipulative approach to appeal to a person's specific interests and weaknesses. Some scammers even monitor potential victims' news feeds for information on friends and relatives they can pose as.
Pursue relationships face-to-face. Avoid online dating if at all possible.
Don't feel ashamed. Although getting defrauded is embarrassing, understand that seasoned scammers have learned how to be very convincing so they can make a good living from deceiving people. If you or someone you know falls victim to a scam, report it as soon as possible to local law enforcement or the FBI's Internet Crime Complaint Center (IC3) website.
Use common sense. This goes for any interactions with strangers, both online and in person. If something seems too good to be true, it usually is.
Reprinted from AgingCare.com